09/05/2023
Setting sail on largest ever international flotilla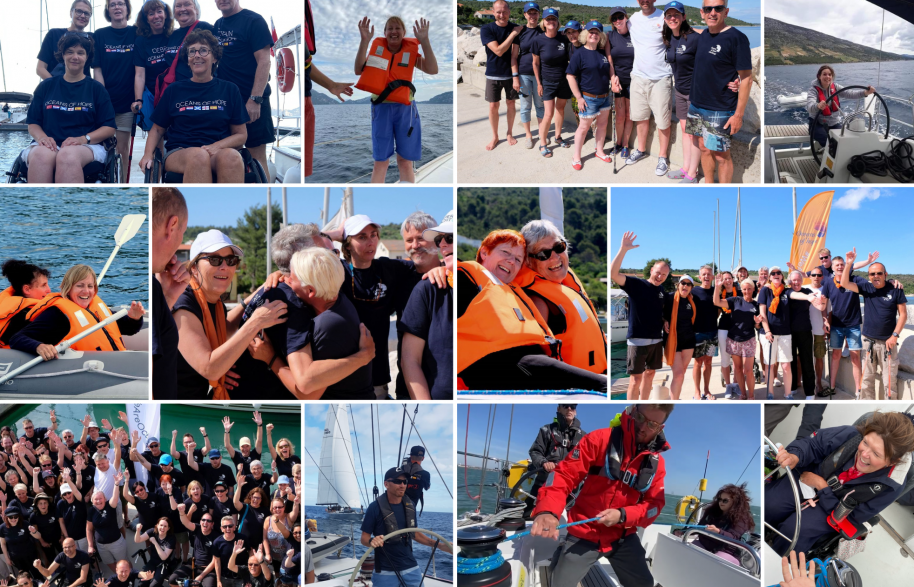 To mark their 7 year anniversary, Oceans of Hope UK has set sail with the MS Society of Greece, on their largest ever international flotilla.
For the first time, 120 lucky sailors from 14 countries will cruise the stunning turquoise waters and beautiful islands of the Saronic Gulf, around the coastline of Athens.
This small but mighty charity, whose patron is Tracy Edwards MBE, has supported over 1000 people with multiple sclerosis (MS) to overcome their difficulties, through the power of sailing.
With fully accessible sailing events and voyages across the UK and overseas, every crew member takes an active role, and uniquely, every crew member has MS.
'Adventurous Challenges' such as these offer participants the chance to develop confidence and skills with overnight stays on board, sailing under the stars, and the experience of being a full crew member in a flotilla.
Sailors also benefit from being able to share their experiences of MS with others, forming a valuable support network of friendships, treasured well into the future.
Many people who take part find that accessible sailing opportunities take them out of their comfort zone, to achieve physical activity that wouldn't otherwise be possible.
Nick Jarvis, MS sufferer and Oceans of Hope supporter, said:
"Sailing with Oceans of Hope is the best thing I have done in my life. The day I left the boat, I walked ten metres along the pontoon. Sailing is my miracle cure to walking."
The impact that Oceans of Hope UK is having on the MS community is sizeable. It isn't surprising then that this exciting challenge, running for two weeks in May, was a sell-out.
Preparing for the trip, Robert Munns, CEO of Oceans of Hope UK said:
"We'll be exploring some beautiful places as a small community of people with MS. Everyone on board will be an active crew member, we'll work as a team and will all enjoy the full experience of sailing a boat.
"The great thing about it being a crew of people with MS is that everyone understands and supports each other. Together we have a beautiful voyage that is fun and life affirming, and we explore the possibilities of living life to the full despite having MS.
"I am so excited to be partnering with the MS Society of Greece for the first time, it is going to be the biggest international challenge we've done to date, and I can't wait to see the impact it has on the lives of our sailors."
I am so excited to be partnering with the MS Society of Greece for the first time, it is going to be the biggest international challenge we've done to date, and I can't wait to see the impact it has on the lives of our sailors.

Robert Munns, CEO, Oceans of Hope UK