Let's go sailing!
Enjoy learning a new skill and chat with others who have MS. A day sail is an opportunity to become aware of the basics of sailing or to brush up on skills that you may already have. It's a chance to experience the benefits of sailing without committing to a longer time away from home or a more testing challenge.
Our Accessible Sailing sessions are so important for EVERYONE to experience the amazing benefits of sailing.
A first step to new possibilities… whatever your ability or experience, these challenges are a really good way of safely getting out on the water.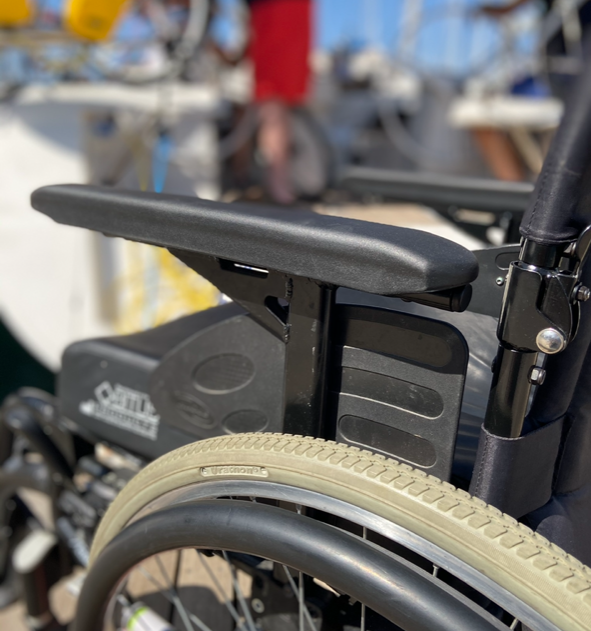 What To Expect
For the summer of 2024, we are very pleased to announce fully accessible sailing events for everyone, especially those who might not be comfortable on our regular sailing boats. These are a great opportunity to get out there and push your boundaries, regardless of your ability. Courtesy of our generous benefactors, Oceans of Hope UK have been able to heavily subsidise all of our accessible sailing. more information coming soon!
   
Accessible Sailing Events