Our Inspiration
Jorden rundt – tilbage til livet : Out into the world – into life
Our sailing challenges are inspired by the circumnavigation on board Oceans of Hope, a 67-foot racing boat, founded by Danish doctor and sailor Mikkel Anthonisen.
From June 2014-November 2015 Oceans of Hope was sailed by an active crew of over 100 people with MS from across the globe.
The circumnavigation sought to change the perceptions of what is possible when living with a chronic and debilitating condition.
Oceans of Hope changed the mindset from disability to ability.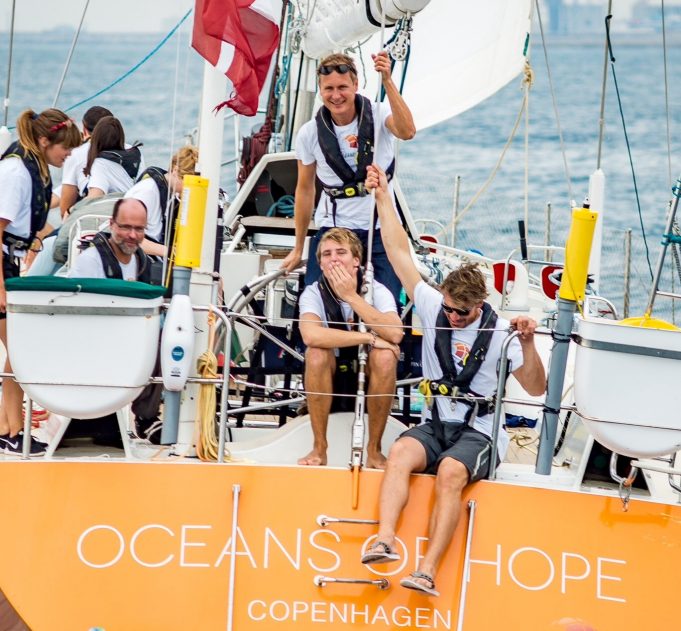 How we started
In 2012, doctor and sailor Mikkel Anthonisen had the idea for a circumnavigation of the world with people with the disease sclerosis (MS) as an active crew.

Mikkel had for many years considered how to help people with MS – not just from a medical perspective but also in their lives outside the hospital walls.

In creating Oceans of Hope, he started a new story about the possibilities as a human being in a strong community, despite illness or other limitations in life.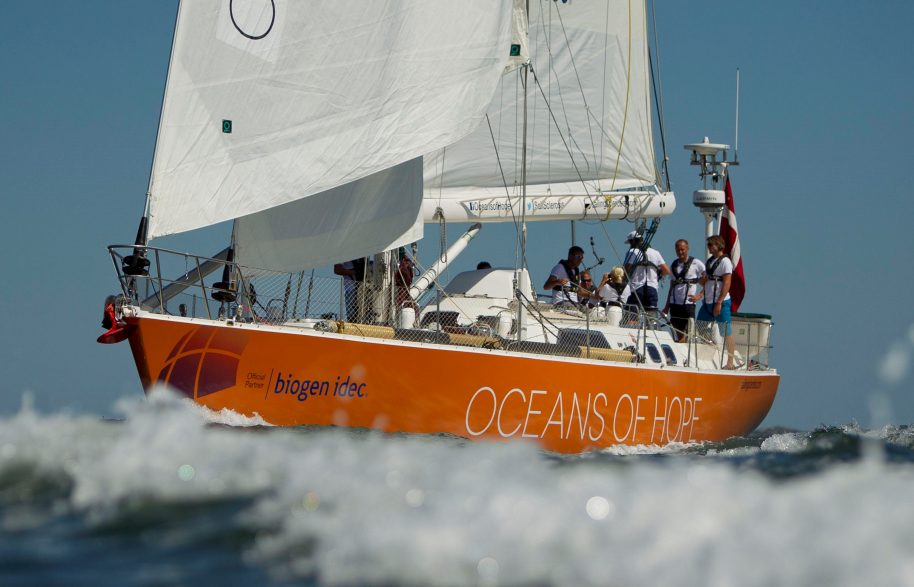 Oceans of Hope UK
The UK Oceans of Hope organisation was set up by Robert Munns and Nicola Kaufman who met whilst taking part in the Circumnavigation. Their experiences of sailing as part of this extraordinary crew left them both determined to improve the lives of others with MS.

With the guidance and support of Mikkel, they created the first Oceans of Hope UK Challenge event in Spring 2016. A flotilla of 6 boats was crewed by 38 people from 10 countries, completing a life changing week of sailing in Turkey.

The adventure continued in 2017 with the second Oceans of Hope Challenge in Croatia. This event brought together over 60 people together from 16 countries in a flotilla of not 6 but 10 boats!

The success of the Challenges inspired Robert, Nicola and Mikkel to establish Oceans of Hope UK as a registered charity in 2017.
Our Vision
We want to enable many more MAGNIFICENT SAILORS!

Both of us have experienced such a positive impact on our lives through the opportunity to sail and to work together as a team; to overcome problems and enjoy a sense of achievement. It has given us new purpose and a strong desire to build something meaningful to support others whose lives are impacted by this unique disease.

Since launching the charity and our first flotilla of boats, we have grown and evolved to offer many different types of sail events and locations – with greater accessibility and opportunities to learn. Through the help of our volunteers, funders and partners, we are determined to see this community continue to grow.

We want to create sailing events of all kinds for more people with MS. To give people safe and fun opportunities to get out of their comfort zone, achieve new skills and create their own support network. To be there for individuals as they decide if they will be magnificent today and cope a little better with all their tomorrows.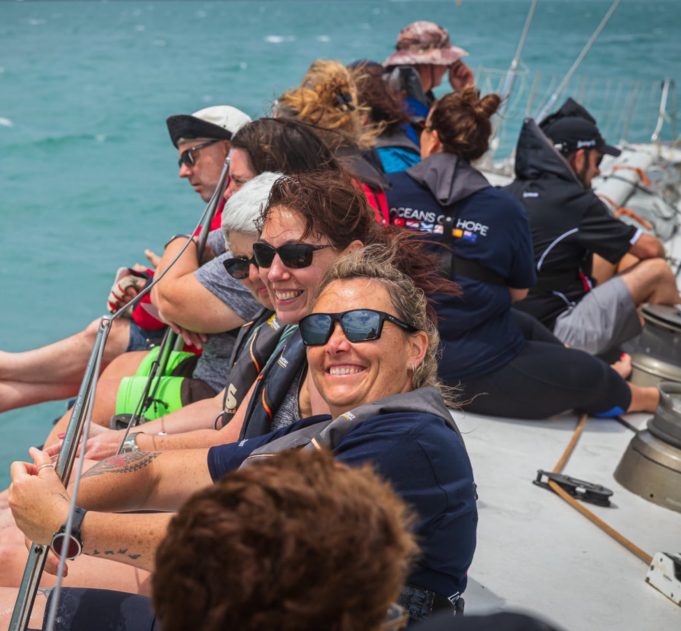 Robert's Story
Leading Oceans of Hope UK has reignited a passion for adventure and new experiences which had been quashed since my MS diagnosis…

Robert Munns
Nicola's Story
Being a trustee and volunteer with Oceans of Hope UK has given me a renewed sense of purpose in life…

Nicola Kaufman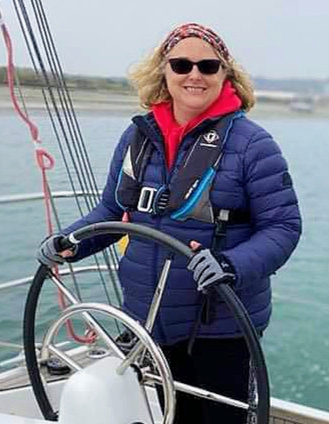 When we meet despair, we must create possibilities and hope. Oceans of Hope is about finding our resources together and living our life, while we have it, And if we stand together, we can accomplish great things – even though we have been hit hard in life.

Mikkel Anthonisen, Founder