Challenge Events
Our challenges are open to all with MS regardless of experience or ability. Our aim is to help you gain self-confidence and a renewed sense of empowerment. The camaraderie of sailing a boat with people who have similar experiences creates an environment where people can comfortably share their hopes and fears.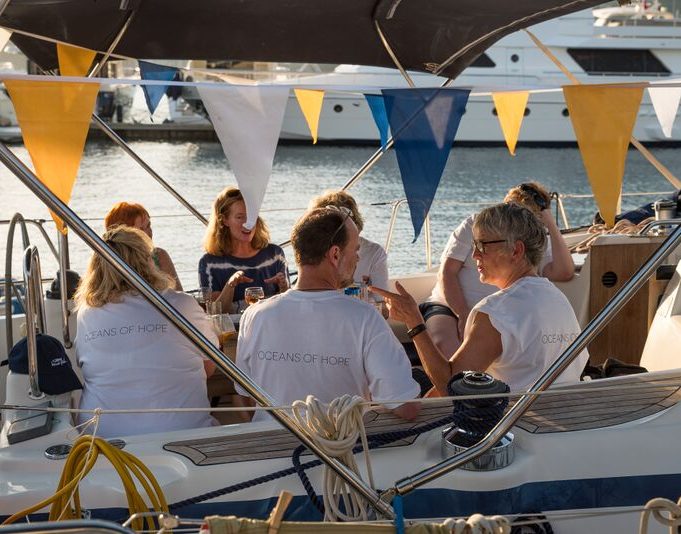 The Oceans of Hope experience is a catalyst for creating lasting friendships and a strong supportive community for people with MS.
Multiple Sclerosis (MS) is a chronic condition where the body attacks the brain and nervous system. MS leads to physical, cognitive, and emotional challenges many of which are not obvious and are difficult to explain. Oceans of Hope UK unites people with MS by working cooperatively in a sailing environment to overcome these significant challenges. Participation in our events can lead to an increase in self-confidence and hope for the future.