Adventurous Challenges
After a spectacular year of sailing in Greece, Australia, The Netherlands and the UK, we are super excited to offer 2024 sailing opportunities in 9 countries!
If you have had a taste of sailing on one of our day sailing or dinghy events, perhaps your next step will be a longer passage with us. This might include weekend sails or our popular flotilla events. Our adventurous challenges offer you a great opportunity to really build on your sailing skills with overnight stays on board and even sailing at night. These give participants so many more opportunities to share their MS experiences with others as well as forming an immediate support network to help them in the future.
We ask that sailors pay for their participation in these challenges. The cost is unique to each individual event and will be available on the application form for the challenge. If you would like to participate but are concerned about cost please contact us, as we may be able to help you identify and apply for grants.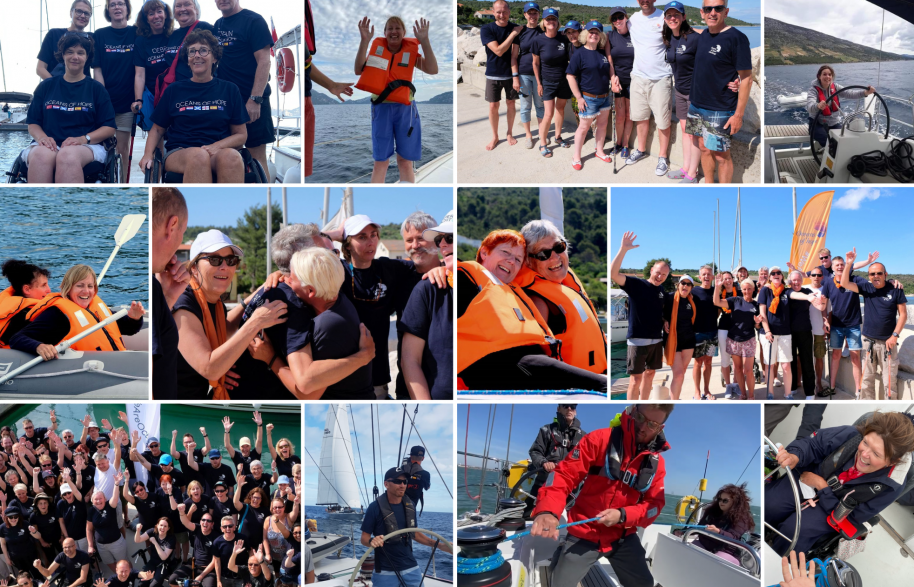 What To Expect
A more advanced challenge and a natural progression from the Day Sail Challenges.

It gives people who already have  taste for sailing an opportunity to develop their skills and to spend more time on board a sailing boat.

An adventurous challenge is also fantastic opportunity to meet and get to know others with MS. The challenges come in all shapes and sizes and usually involve a larger sailing boat than our Day Sails.

An adventurous challenge is usually over a week, where participants get a chance to immerse themselves in a sailing experience by staying on board overnight.
Increase your knowledge and sailing skills
Contribute as a full crew member to the whole experience of sailing a boat
Participate in the daily running of the boat including provisioning, cleaning, and cooking for fellow crew mates.
A typical experience
You will be met by an Oceans of Hope Volunteer and taken to your boat. There will be plenty of time to meet other participants and chat over a cuppa.
Introduction to the Oceans of Hope experience
Introduction to Captain
Safety briefing and life jackets
Passage Planning and Navigation
Learn about sailing or practise your sailing skills
Sleep onboard in a shared cabin, either anchored or berthed in a marina
Challenge yourself and have fun!
Schedule of our current Adventurous Challenges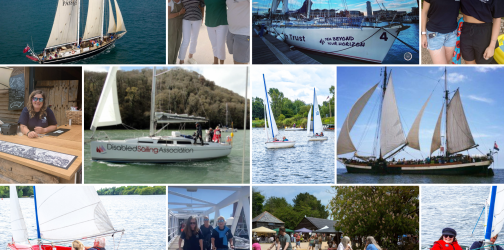 Seven amazing opportunities to get out on the water in 2024
various
In 2024 we will be sailing in 9 countries on four continents!!
Challenges in the Baltic with SV Saeftinghe
13th -20th June
After our successful event in the North Sea in May 2023, we invite people with MS to explore the Baltic sea.
Together with fellow MS people you can experience beautiful moments and challenge your limits.
From 13 to 20 June 2024, Oceans of Hope Challenge is organizing a seven day sailing trip from Denmark to Sweden.
Sailing along the beautiful Swedish coast, visiting islands, inlets and small harbours.
apply here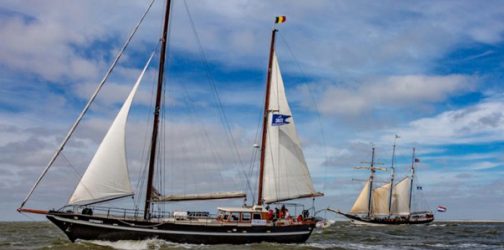 Challenges in the Baltic
22nd-29th June
During this trip you can just enjoy the scenery, as passenger on a cruise from Sweden to Lithuania. Help to sail under supervision and improve your (night)sailing, racing and navigation skills.
We will compete with the ketch Saeftinghe in the Tall Ship races on 27,28 and maybe 29 June.
After the races, you may discover the beautiful city of Klaipeda.
There are only a very limited number of berths available. Register promptly!

Apply here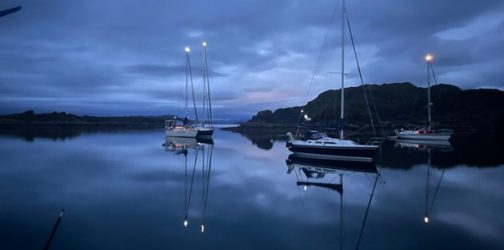 West Coast of Scotland
11-18 May 2024
Join us on three lovely boats, based out of Largs, North Ayreshire for a beautiful tour of some exquisite Lochs and anchorages. This small flotilla will spend the week discovering Argyle and Bute, the island of Arran and potentially the Mull of Kintyre. This a magical area of the world and we will embrace our spirit of discovery. Places are very limited. Closing date 20th December
sign up here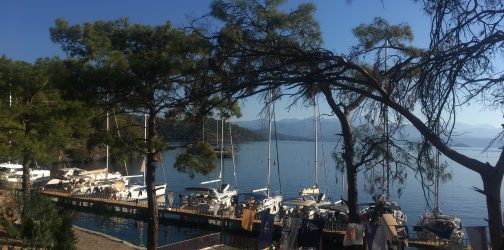 Escape to Turkey (week 1)
19 October - 26 October
Sailing in Robert's favourite area! The beautiful Bay of Fethiye for a week of warm and safe sailing. Oceans of Hope UK always have a warm welcome in this idyllic area that always surprises us. Spaces are very limited. Applications close on 20th December.
sign up here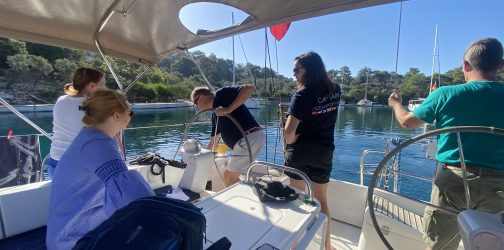 Escape to Turkey (week 2)
26 October - 2 Nov 2024
The Bay of Fethiye is our favourite cruising ground. offering warm and breezy conditions to learn new skills or polish up on already learned skills. Spaces are very limited. Applications close on 20th December.
sign up here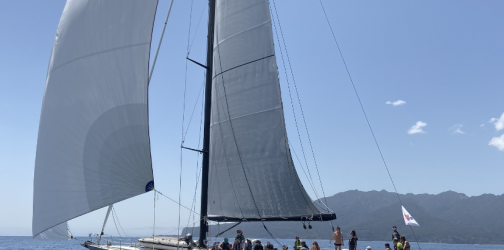 Lion New Zealand
25-29th November 2024
Once again our friends at New Zealand Sailing Trust are offering a unique opportunity to sail on this world beating Maxi Yacht sailing from Auckland, New Zealand. This is a great opportunity to extend your skills and enjoy some of the most beautiful sailing grounds in the world. Get on board and get involved! This is an amazing opportunity for our #magnificentsailors
apply here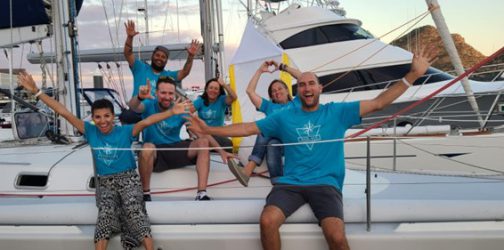 Oceans of Hope Challenge with Sail MS in Mexico
19-26th january 2024
We are super delighted to be working with SAil MS again with another adventure in January 2024. We have limited spaces available. Our friend Zac and the team are planning an amazing week on board their ocean going sail boat Encore. For this not to miss week in the beautiful cruising ground based around Porta Vallarta., All you need to do is send an email to Zac at the following email: sailingms@gmail.com