12/09/2023
Celebrating a Magnificent Summer!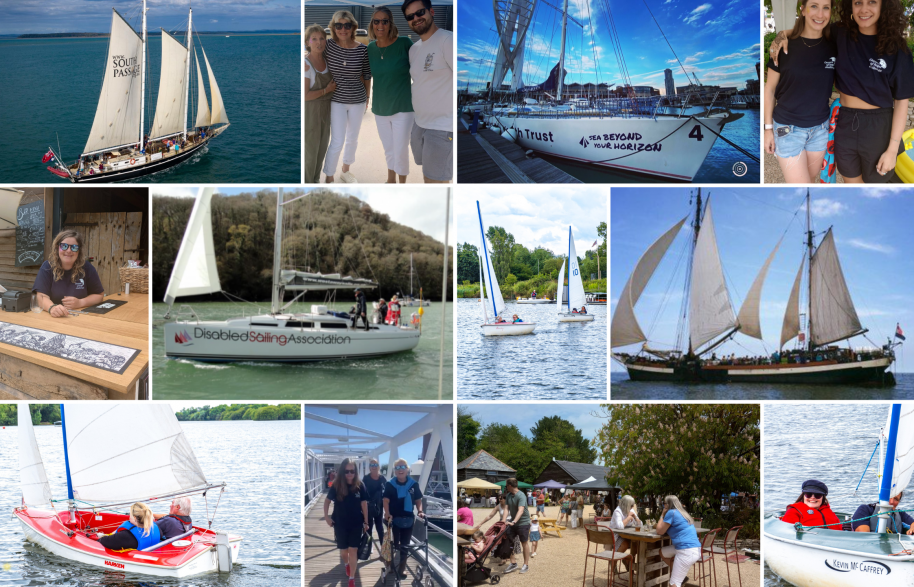 Oceans of Hope UK teams across the UK and further afield have enjoyed a busy summer of events, supporting our magnificent sailors on the water and fundraising on shore! June saw us raising £5000 with the help of Maggie and Anna at The Stalls Cafe, Strang Manor Farm in Wiltshire. July and August saw our magnificent sailors casting off on accessible day sails in Torquay, Devon, and Swarkestone near Derby, and as we drift slowly towards Autumn, the action continues with three events in September to look forward to!
This month we'll be sailing in three different countries, taking over 70 people on new adventures! Twelve ambitious sailors have achieved Competent Crew certification with an experienced team in Gunwharf Quays, Portsmouth, hosted by the Tall Ships Youth Trust and supported by the Royal Yachting Association (RYA) 'Together Fund'. This funding has enabled people who might not necessarily be able to afford this opportunity, to join us and extend their experience of sailing.
September also sees the launch of our very first sail 'down under,' with 22 people joining us in Brisbane, Australia aboard the stunning tall ship South Passage. The team of volunteers putting this together, namely Ingrid, Gail, and Ray, have been working hard over recent months to organise a phenomenal event and we're delighted to have our first opportunity for sailing in Australia. The lucky sailors will be exploring some incredible locations including Moreton Bay, Stradbroke Island, and the Southport Seaway.
Meanwhile, our Dutch team Judith, Thea, and Minse have once again put together an amazing opportunity for people from The Netherlands in association with MS Fonds. Sailors with mixed experience as well as those who are more able will sail on two tall ships, the two-masted clippers Lutgerdina and Avondrood. Departing and arriving in Enkhuizen, they will be sailing on the IJsselmeer and the Wadden Sea.
All September events are fully booked and we feel truly honoured to have the support of so many people who want to continue their sailing journeys with Oceans of Hope UK, and newcomers who have heard how life changing sailing with other people with MS can be. We will be posting updates from all these adventures on our social media channels. If you don't follow us yet, please find us on Facebook and Instagram @oceansofhopechallenge
We feel truly honoured to have the support of so many people who want to continue their sailing journeys with Oceans of Hope UK, and newcomers who have heard how life changing sailing with other people with MS can be.

Robert Munns, CEO, Oceans of Hope UK